I can't even begin to imagine how exhausting yet exhilarating it must be having the throttle pinned for 37.73 miles, arguably 216 corners for approx. 18 mins… and then doing that SIX times at an average of 130mph on two wheels. 
The Isle of Man TT is a spectacle, it's unique, it's intoxicating.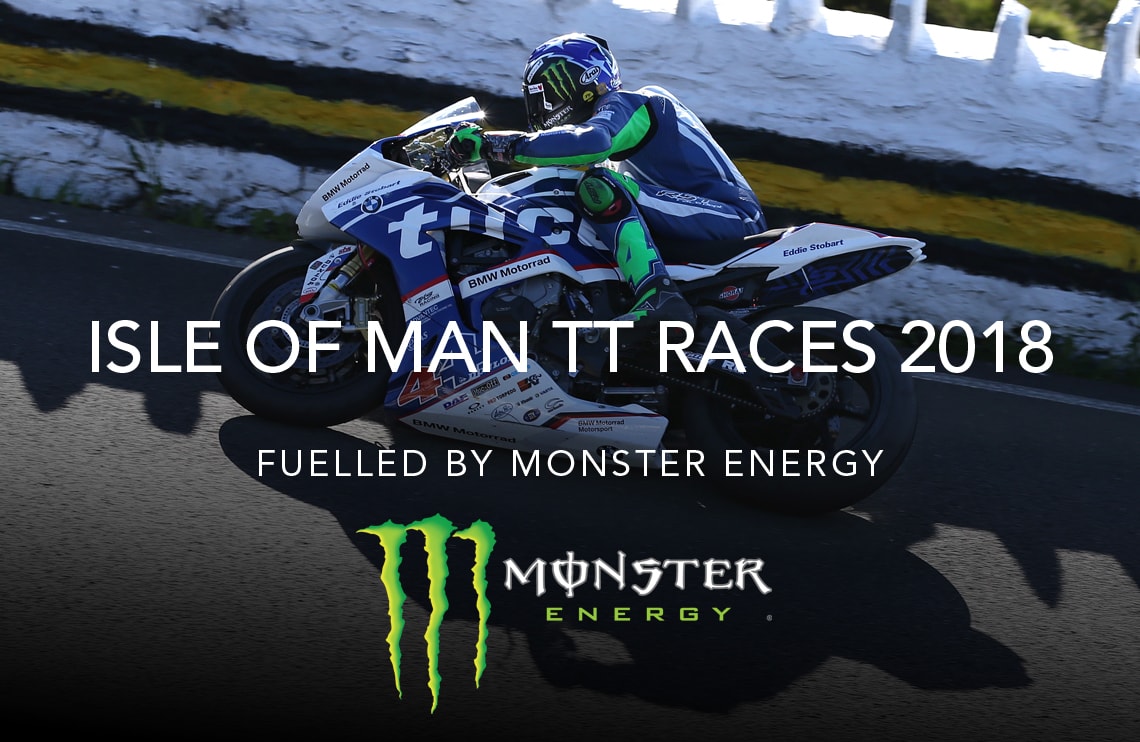 Road racing is something special.  Some people live for it, others just don't understand it. There are a handful of road races around the globe, but not many people have heard of them, know of them or even believe anything this spectacular could ever happen. For two weeks every year this sleepy, quiet little rock in the middle of the Irish Sea opens it's flood gates to around 40,000 visitors with the majority making their own pilgrimage over the Irish Sea on their own motorbikes. You'll find all different nationalities here just by looking at registration plates on motorbikes. I've even met Australian bikers who shipped their motorbikes over to the Isle of Man in containers. It's bonkers really! The Isle of Man TT is what puts the island on the map and it's something we should be proud of. 
A road racing paddock is one of the friendliest places you could ever walk into. I've never been able to put my finger on why this is, but I strongly believe it's because the road racing community are a family. We all know how dangerous road racing can be, we all know someone who's been bitten by the Mountain course or worse. Yet year on year the same racers, teams & spectators come back because it's what they do, it's what they love, it's in their blood. Road racing is a bug.
Teams help fellow teams, riders help fellow riders… yet when the visor comes down as they await the tap on their shoulder to fly down Bray Hill they become rivals who are all competing for the same reason – that top step and a prestigious TT victory. 
You've got curb stones, stone walls, lampposts, electricity boxes, pavements, trees and bridges not to mention roundabouts, tram lines and hairpins to contend with as well as the every-changing weather. The roads aren't smooth like you would find on a track, they're bumpy and uneven most noticeably from Ginger Hall through to Ramsey. There are arguably 216 corners to negotiate around the 37.73 mile course which is primarily a public road for 365 days a year. It takes months of back-office preparation to ensure the logistics of the two weeks are finely tuned. It takes weeks to paint the black and white curb stones on corners of the public roads, erect the air fences around specific parts of the course and to tie hay bales around gate posts and the like. Yet it feels like the whole two-weeks of the Isle of Man TT is over in the blink of an eye… some truth in this because if you blink you're bound to miss Michael Dunlop flying past at over 200mph.  
It takes over 520 volunteers to sign up as marshals before any practice or racing can take place on the mountain course. They must be prepared for every possible eventuality whether that's a racing incident, ducks on the course, oh and of course 4 seasons in one day! These marshals are the eyes and ears for race control and essentially the Clerk of the Course back at the Grandstand on Glencrutchery Road. It's a time trial and there are riders on each part of the course throughout a race or practice and there is no way Gary Thompson (CoC) with all the will in the world could keep his own eye on each part of the course. To put the 37.73 miles course into perspective it would take approx. 15 laps of Brands Hatch GP (2.43 miles) to complete 1 lap of the Isle of Man TT course. During the Superbike and Senior TT races the riders complete 6 laps of the TT course… call it 93 laps of Brands Hatch? Make no mistake mind that track racing bares no resemblance to road racing other than it involves motorbike racing, but that's for another day.
It's usually the newcomers speed-controlled lap which is up and out first. Richard 'Milky' Quayle usually don's on his leathers, boots, gloves & helmet. This year (2018) there are only 3 newcomers, most starting their mountain course career wait until later on in the year for the Manx Grand Prix – more on that in August! Oh, and when I say speed-controlled that doesn't mean they sit at 50mph all the way round… they're usually rounded up by a Travelling Marshal to ensure they all finish their first closed-road lap of the TT course safely. 
After that it's usually time to unleash the experienced riders like the Dunlop brothers Michael & William, Manx-men Conor Cummins & Dan Kneen, the Bingley Bullet Ian Hutchinson who is returning after yet another injury which he sustained during the Senior race last year, NI's Lee Johnston, Bradford's Dean Harrison to name a few. Unfortunately this year there will be no 23-time TT winner John McGuinness as he is recovering from a leg injury sustained at the 2017 NW200 after the Honda Racing CBR spat him off into Primrose Hill. There will also be no Guy Martin this year. The first practice session is usually Supersport & Supertwins mingled together and on Saturday some of the riders noted above managed to put in 6 laps during their two-hour session. Usually the first night of practice is a wash out. Marshals are usually soggy, spectators being bitten by midges as they're unprepared and riders cursing the weather – usually mountain fog and rain. 2018's first practice was a little unusual as sunshine showered the Isle of Man, albeit a little windy, for the first time in a few years we managed a full evening of practice. 
Nothing quite prepares you for Michael Dunlop flying down from the top of Barregarrow to the bottom throttle pinned in sixth gear brushing the curb before the bridge, powering through the dodgy camber and the bell pan just kissing the tarmac. It's a bit of a heart in mouth moment, but yet there's also trust. You know Michael can be a bit fiery, but you expect it. McGuinness always looks to be line perfect, so instead of heart in mouth you watch in awe. If you see someone who just about fits on a Supersport machine you know is Cummins and if there's a little guy hanging onto a bike you can probably bet that's Johnston. Once the first lap is out the way your head as a marshal, spectator is dialled in. You start to pick the numbers out, you know who's riding which number, which plate colour is which machine, you know a dodgy race line when you see one and you know when to prepare yourself. You can also bet that when you think there's a gap to grab your sarnie and munch it a freight train will be 2 seconds away. 
The first night of practice is exhilarating. You swear multiple times, you take a few steps back, but most importantly it hooks you all over again. It reminds you that although it looks superhuman what these racers are doing… they really are human, just a little bonkers with a shit-load of talent.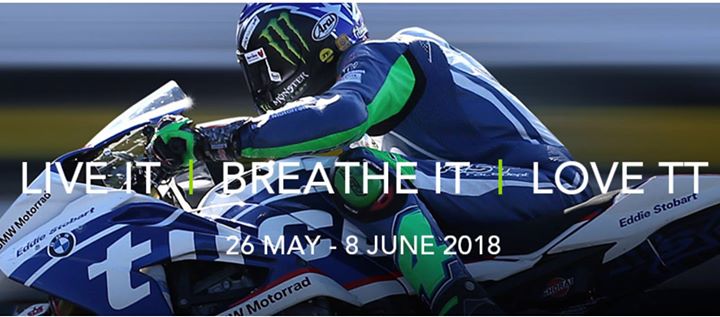 Yes – it is arguably the world's most dangerous race, a minor mistake can prove to be fatal & you always get someone saying 'well if it's that good then why doesn't Valentino Rossi do the TT?'… (These are the people you should slap and then tell them to go home by the way.) The Isle of Man TT is a drug. Sometimes you don't want to watch, but you just can't help yourself. You become immersed in an atmosphere that is unlike no other. You meet new people from all over the world, you make friends, memories. You become part of the road racing family for two weeks and you get to watch the greatest road race in the world. If you haven't been to the Isle of Man TT, get it booked! 
…and if you're reading this thinking what even is the Isle of Man TT, take a look at this: 
…here comes the second night of practice for the 2018 Isle of Man TT.